new sports facility in malaysia
Archicentre Sdn Bhd has completed a new sports facility in Malaysia. The resulting structure is clad in a light brick surface, with a distinctive folded origami roof marking its presence. Its sculptural form contrasts with the natural environment in the background, without overshadowing it.
The irregular ceiling is also visible from the interior, adding to the character of the interior. Upon entering the building, one encounters a transparent entrance space, with a series of diamond-shaped openings penetrating the ceiling.
aerial view
used for both sporting activities and social events
Archicentre Sdn Bhd's 'Estuari Sports Centre' (see more here) spans two levels, comprising indoor and outdoor facilities. The program includes a private club for gathering activities for the local community, a swimming pool, a martial arts studio, a multi-purpose room, a gym and yoga room, a sauna, etc.
In more detail, outdoor facilities include the swimming pool and FINA-compliant tennis courts for international tournaments such as the ATP Malaysian Open and SUKMA Johor. In addition to this, the property can sometimes host social events such as conferences, exhibitions and weddings.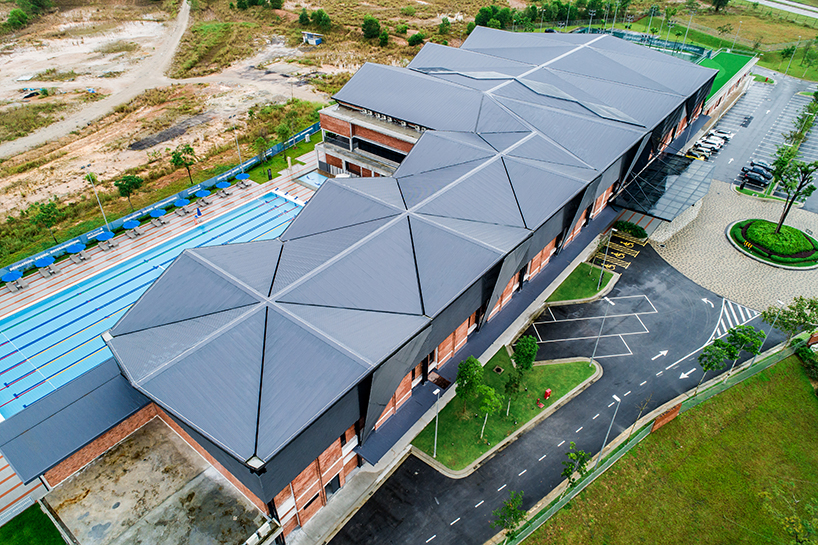 isosceles diamond roof
materiality and construction
The north and west facades are designed with massive walls with folded louvers letting the wind through and reflecting the views of the central park from the main entrance. On the other hand, the East and South facades are blind and oriented respectively towards a sloping green space and the view of the lake.
The large cantilevered roof overlooks the louvers rolled up on clay brick walls. The perforated walls are lined with bricks in different directions to protect and shade the interior from the elements. It also shields the main hall from direct sunlight at midday, to reduce ventilation and cooling costs.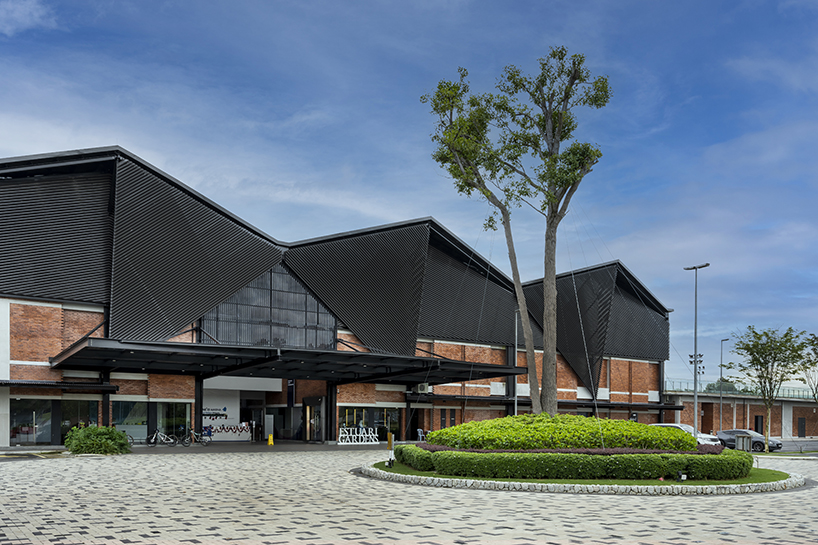 carriage porch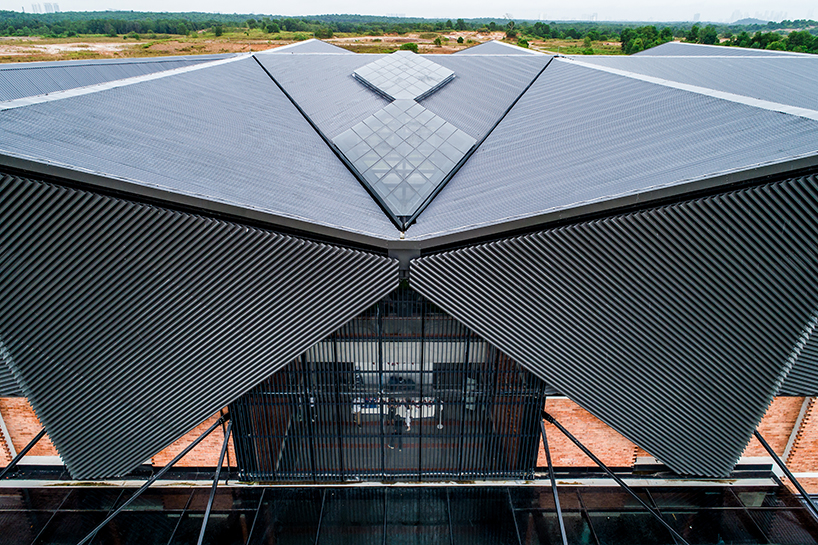 roof heat vents and skylight detail